Flyboarding and Hoverboarding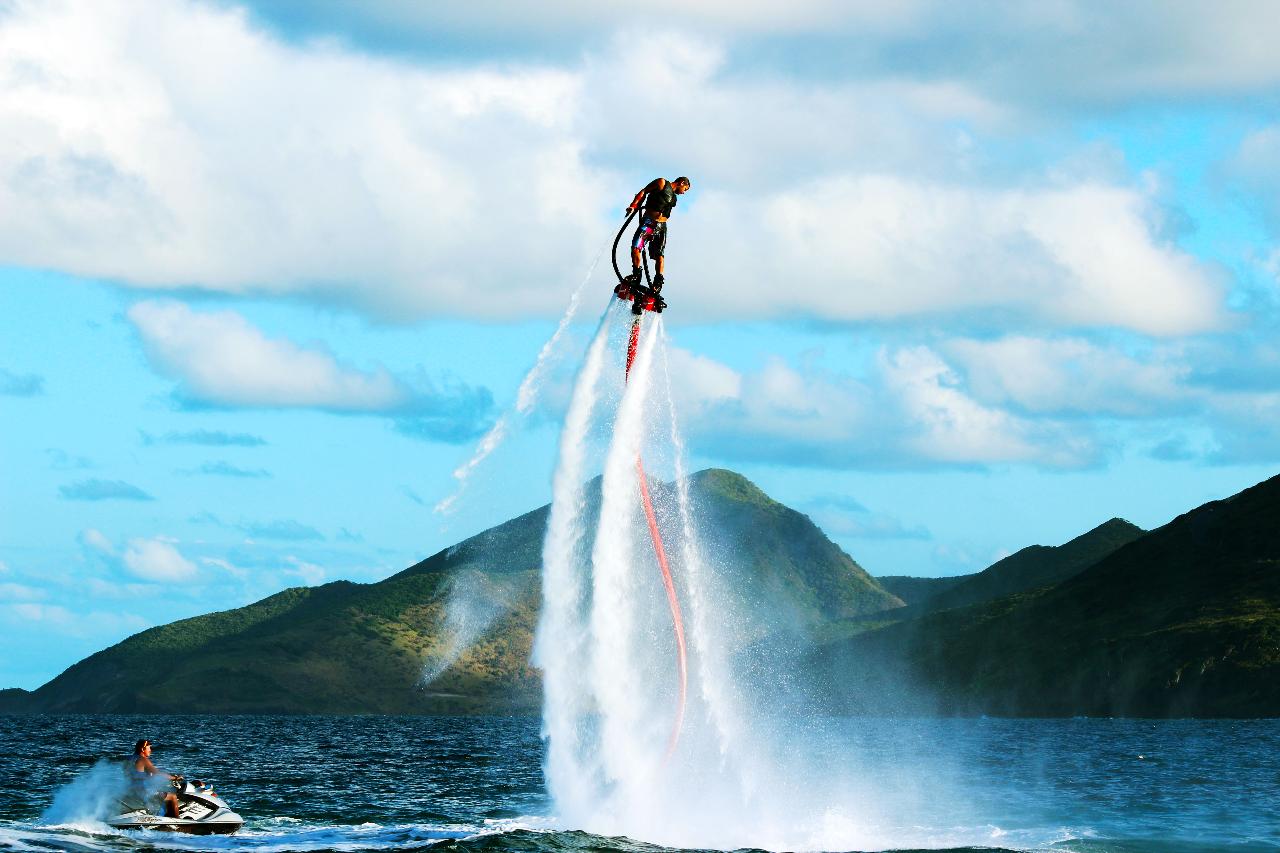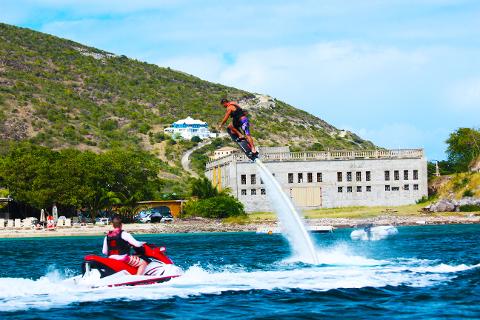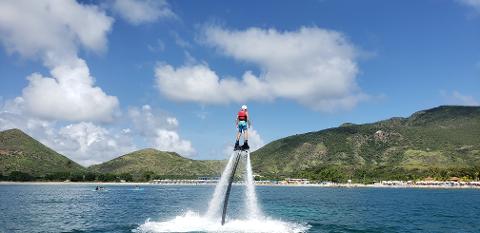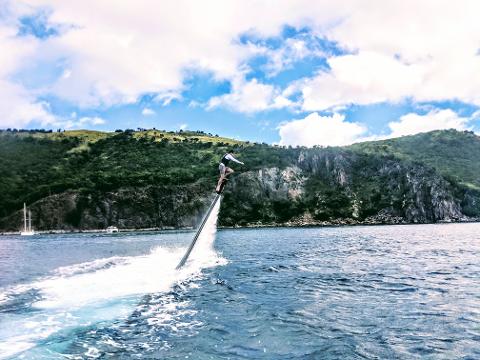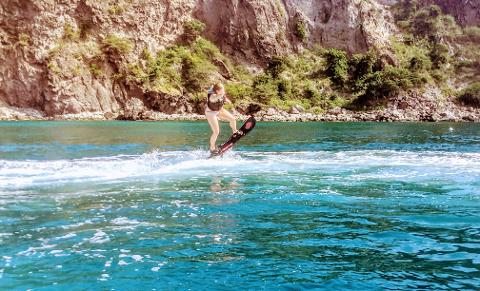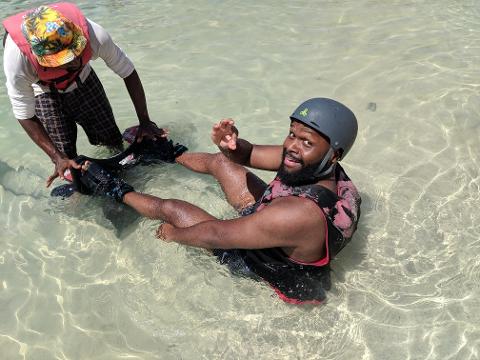 Flyboarding is very safe and easy to learn
We have had a 100% success rate within the first half hour, and many have called it the 'highlight of their vacation'. The flyboard is easy enough for anyone to learn and enjoy.
First-time Flyboarders are encouraged to learn for 45 minutes, as the first 15-20 minutes of the first lesson is spent getting your balance and flying a few feet above the water to get comfortable.
After your first hour lesson, you can do shorter sessions and experience the endless possibilities… fly up 30 feet high, dive like a dolphin, even try a backflip! Whatever you'd like to try, our instructors can help coach you and get you there.
There truly is nothing else quite like Flyboarding in St. Kitts!